Blurbs:
"Under this celebrated poet's intense microscope, with precise, startling, spike-like language, energized poems butterfly upstream against the current of self-deprecating humor or float in the Atlantic on a big fat existential doughnut. Rusty Barnes isn't afraid to jump into raging floodwaters, slamming into broken dams of memory to display his vivid wounds & scars."
—Ron Androla, author of Confluence
"The poems in Rusty Barnes' On Broad Sound reflect on family, place, and the senses. They offer a true feeling of loneliness that I think we all go through, filled with the author's own fears and personal history. I've often said that we are living through a very lonely time, isolated by our own technology, shielded from our hearts by the regrets of past generations. These poems aren't afraid to be alone, to wash themselves in a very sincere sadness--mixed with years of steady craft, as cool as an ocean breeze coming off the water. What they offer is another voice in the room and sometimes that's all you need to make it through the night. Rusty Barnes is right there with you, he has been all along and his words feel like home."
—John Dorsey, author of Appalachian Frankenstein
"Welcome to Rusty Barnes' Revere, a seaside city on the outer bounds of Boston. In On Broad Sound, we're whisked through the Springsteen-like backstreets; through the bakeries and beach fronts; through Shirley Street and city hall and invited to pull up a stool at The Shipwreck Bar. And our guide is a big "bear" of a family man, one whose big heart "breeds [love] in the open spaces of [his] being."
—Nathan Graziano, author of Hangover Breakfasts and My Next Bad Decision.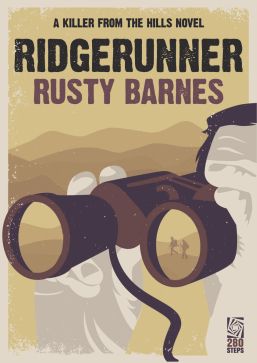 Blurbs:
"Rusty Barnes has done it again. Ridgerunner is a well-oiled, perfectly crafted shotgun of a novel, one that delivers just as much heart as it does gunpowder. No one else working today can showcase so much humanity in such dark places. It's a genuine thrill to see what Barnes can do with twenty-six letters and a handful of characters."
—Sheldon Lee Compton, author of The Same Terrible Storm and Brown Bottle
"With Ridgerunner, Rusty Barnes has earned a place at the table with hardscrabble-noir poets like Woodrell, Wolven, and--yes--Thompson. This short novel packs a wicked punch that will leave you shaken and wanting more. Drop whatever you're doing and get your hands on it."
—Patrick Shawn Bagley, author of Bitter Water Blues
"Rusty Barnes has something special here—the narrative equivalent of a fist to the gut, followed up with a well-placed kick in the teeth. You're going to want to get yourself a snack to go with Ridgerunner, because once you start reading this book you'll forget to eat. It's a non-stop thrill ride from page one as Barnes blends mayhem and heart in equal doses, giving the reader a tour into the souls of men and their vices, exposing the lengths they'll go to protect what's theirs."
—CS DeWildt, author of Love You to a Pulp
"A guttural and unrelenting survey of a people and place that is not lawless, but, rather, governed solely by its own backcountry creed. RIDGERUNNER blurs the boundaries between lawmen and outlaws. Barnes has delivered the stuff of fine fiction."
—David Joy, author of
Where All Light Tends to Go
"Barnes starts his story with a fast boil and wrenches up the gas on every page, never relenting until the lid pops off and scalds the hell out of you. Ridgerunner is brutal, satisfying, and left me looking forward to his next book."
—Samuel W. Gailey, author of
Deep Winter
"Jim Burke says he works the pages till, when you pick them up, they crackle in your hand. That's Rusty Barnes' Ridgerunner. From the first line it crackles: it's alive, moving about, and won't be still."
—James Sallis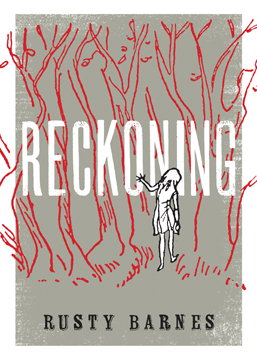 Blurbs:
"Rusty Barnes's long-awaited first novel doesn't disappoint. It's an action-and-suspense-filled story of growing up in the hills of Pennsylvania, where life is hard and often dangerous. The love story of Richard and Katie is honest, rich, and artfully told. This is an impressive debut novel."
—Thomas Cobb, author of Crazy Heart and With Blood in Their Eyes
"Rarely can a writer ratchet up a story's tension as relentlessly as Rusty Barnes does in Reckoning, a beautifully told and almost painfully suspenseful novel in which the stakes couldn't be higher. I loved this book."
—John M McManus, author of Bitter Milk
Visit Sunnyoutside Press to order Reckoning. Or you can use Amazon.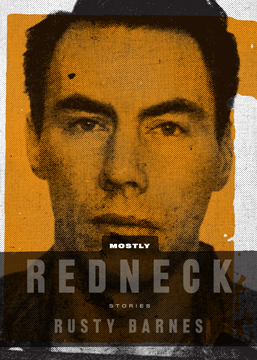 Blurbs:
"It's not unusual these days to find folks who can write a gleaming sentence, a beautiful paragraph, a shapely scene: a multitude of MFA programs have seen to that. Rusty Barnes gives us the lovely language, sure, but he uses it to burn a hole through the apparent world, and to show us the world within the world that is thus revealed. Rusty Barnes can really see, and he teaches us to see as well, gimlet-eyed and unafraid. What a gift!"
—Pinckney Benedict, author of Miracle Boy & Other Stories
"These razor-sharp stories are gems that give us tough and tender characters who represent the best and worst of us, in prose so sharp and inventive that we're shown a sky 'the color of an old dog's mouth' and discover Saddam Hussein selling hot cashews near Faneuil Hall. Mostly Redneck is a lovely, raw collection about the wondrous nature of everyday life in all its beauty and ugliness."
—Silas House, author of Eli the Good
Visit Sunnyoutside Press to order Mostly Redneck. Or you can use Amazon.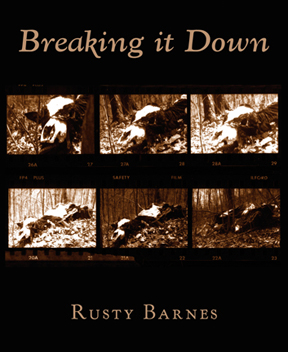 Blurbs:
"The jolt of this slim, intense collection is bracing. Barnes's narrative art is as masterful as his vision is profoundly honest and humane. His characters, like Robert Frost's, are mainly rural, poor, and farm-bound, and yet their agons are those of classical tragedy. Voicing these inarticulate characters with image, gesture, and narrative eloquence, Barnes opens the core of their imagined lives."

—DeWitt Henry, co-founder of Ploughshares and author of The Marriage of Anna Maye Potts
"The stories of Rusty Barnes are short, sharp, and shocking in their humanity. His characters are like sad love songs, sweet and full of hurt."

—Steve Almond, author of (not that you asked) and The Evil B.B. Chow and Other Stories
"Rusty Barnes is as comfortable writing from a child's point of view as an adult's or an old man's or a woman's, young or old. Behind all his characters, though, there's a quietly humane authorial presence interested in exploring our frail humanity in a way that reminds of the early work of Raymond Carver. Rusty Barnes is his own writer, though, and his flash fiction is terrific."

—Edward Falco, author of Wolf Point
Visit Sunnyoutside Press to order Breaking it Down. Or you can use Amazon.